Services
Here at Airpark Me, along with offering a Heathrow Airport parking, we also have a selection of additional services to offer our customers. These services our set out to complement our Airport Parking and enhance your travel experience, saving you time and money enabling any work to your vehicle to be completed whilst you are away.
We offer these services to all of our customers at Heathrow Airport, flying from any of the 5 terminals, so why not let us do the work for you while you enjoy a relaxing holiday, returning to a freshly washed or serviced car.
Using these additional services saves you the hassle of having to take your vehicle to a garage or arrange a courtesy car while the work is being carried out. Here at Airpark Me, we will take care of your car while you're away, ensuring that the work is completed prior to your return.
Benefits of these additional services
Repairs done to your vehicle whilst you're away
Save time and money
Return from holiday or business trip with nothing to worry about
With competitive prices, we offer a professional reliable service to each and every one of our customers. Complete your holiday and choose from our range of services. Your car can be tested up to a month prior to the due date.
Below is a list of the services that we offer and a brief explanation for each. For more information or if you have any questions please do not hesitate to contact us.
Car washing
Airpark Me also offer a car cleaning service. Return home from your holiday to a freshly washing and cleaned car. Prices are as follows:
Inside and out

£20

- Outside

£10

4 x 4 / MPV - Inside and out

£25

- Outside

£15

Vans / 9 Seaters - Inside and out

£30

- Outside

£20
Airpark Me Recommended ECO-Clean Waterless polish clean - £32.00 inside and outside - Add £10.00 for 4x4 / MPV.
The above is subject to Availability
MOT
Chosing to have your MOT through Airpark Me whilst you're on holiday saves time and money.
Our MOTS are carried out through FastTrakMOTS, and are £50.00 each
By using this service, a collection and delivery service is used. Your vehicle wil be driven to the nearby MOT centre where it will be undertaken
The above is subject to Availability
In the case of a MOT failure a free re-sit will be available valid for 14days from the date of the test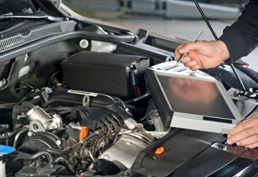 Car servicing
Here at Airpark Me, we are able to organise for your car to be serviced whilst you are away, taking away the need for a replacement car and the unessecary hastle of taking time out of work to take your car to a garage.
A fully qualified mechanic will carry out the work giving you peace of mind.
For more information, or if you have any questions, please contact us today
The above is subject to Availability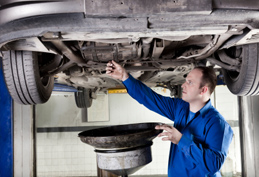 Windowscreen repairs
If you have a chip on your windowscreen and it is smaller than a £2 coin, chances are it can be repaired.
Here at Airpark Me, we have the ability to repair windowscreens at our parking facility, ensuring it is fixed ready for your return.
All of the windowscreen repairs that are undertaken will take place onsite meaning your vehicle will not have to be taken elsewhere
Airpark Me use Glasweld-middlesex, one of the UK's leading windowscreen specialists.
For more information, contact us today.
The above is subject to Availability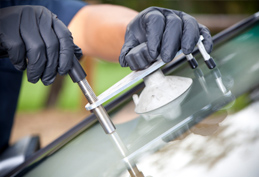 Wheel refurbishments and minor dents/scratches bodywork repairs
Does you vehicle have any minor damages? Mayeb dents, bumper scuffs, kerbed alloy wheels or paintwork scratches?
Here at Airpark Me, we work closely with ChipsAway, the UK's leading minor car body repair specialist
For quotes we will need 48 - 72 hours notice before date of booking with pictures of damage. If notice is shorter than the recommended, please contact us for availabily.
Dependant on the work required, your vehicle may need to be taken to the ChipsAway Centre for work to be carried out
The above is subject to Availability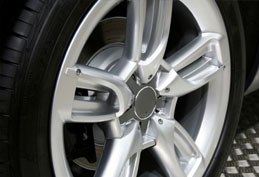 Companies that we use to undertake our services
We have fully qualified professionals who will undertake the work that you have done on your car ensuring that the best job is done.