Flight Information & Travel Advice
Here you will be able to find a list of the flights departing from Heathrow Airport & some Travel Advice which we think you may benefit from.
Live Flight Information - Departures
Here at Airpark Me, we understand that even though you might have your Heathrow Car parking sorted, flights can sometimes be delayed or cancelled. By clicking the below link you will be able to view Live Flight Departures for Heathrow Airport. This information is updated automatically by the airlines. As a precaution if you are in doubt, please always check with your airline to get a more up to date status of your flight.
Live Flight Departures Coming Soon
Travel advice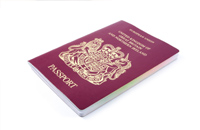 We understand that planning a trip can be a stressful time and so alongside our live flight departure, we have put together some useful information, to ensure your trip away runs as smoothly as possible.
For your safety and quick journey through the airport, please note the following:
* Please note, all of the following advice is subject to change without prior notice. Airpark Me are not responsible for this.
Arriving at the Airport
Leaving enough time in order to arrive at the airport on time for check-in is one of the highest concerns when travelling abroad. There are a number of factors that come into consideration, including delays, queues and finding parking. By choosing Airpark Me for your car parking this will cause one less stress, leaving you time to focus on the other points.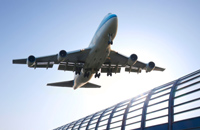 Heathrow Airport security
Airport Security can cause a high level of stress, particularly if you are unsure of the rules and what items can and cannot be taken with you through security. Having tightened the rules over the last couple of years, this can be confusing to many customers. There are a number of items that are to be cautious of, including sharp objects, liquids and larger items. This is also covered in our hand luggage section.
Travelling with children
Holidays with family members are very common and exciting, bringing the family together and making special memories. Preparation for family holidays can be a difficult time and cause some stress within the family. Notably, families planning holidays with smaller children can be difficult, but with some proper planning in place this can be overcome.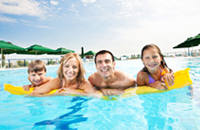 Travelling with pets
A lot of families consider pets as a part of the family and we understand that many families plan on taking their pets away with them. When your pet is travelling by air, for the duration of the flight, they will be kept in within the cargo section. Getting the correct sized container is very important to ensure that your pet is as comfortable as possible.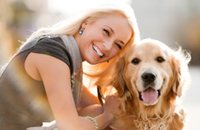 In order for your pet to travel with you, it is important to remember that they too require a passport of their own.
Travel stress
Travel can often be directly linked to stress. A lot of elements of travelling, such as packing, travelling to the airport and making sure you catch your plane can cause unnecessary stress. These can all be avoided and managed by putting together a dedicated plan prior to your holiday or business trip.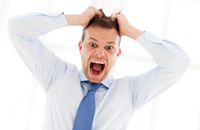 Hand Luggage
At all UK Airports security measures are increasing all of the time. Strict rules are in place to do what is allowed to be carried within hand luggage. This is an important factor when planning your holiday. Making sure you only have what is allowed in hand luggage can minimise unnecessary stress and cut out delays at airport security.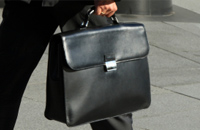 If possible, try and pack all liquids in your main luggage, as you are only allowed a certain amount in hand luggage. If you need a certain liquid in your hand luggage you can do so in limited quantities as long as the following guidelines are met:
The containers capicity is no more than 100ml
All containers must fit comfortably and be put into a transparent bag, holding no more than 1litre and is 20 by 20 in dimension
Only one bag per passenger
All bags are to be presented at airport security to be checked
Additional Services >Here at Airpark Me, we offer a range of additional services that can be undertaken whilst you're away.
Get a Quote today:
If you would like to book with Airpark Me, fill out our form below to receive a free quick quote.

Airport Parking
Book with AirParkMe today.
Fill out the below to receive a quick quote.
Meet & Greet >Here at Airpark Me, we offer a meet & greet service where we will meet you at your terminal both ways.